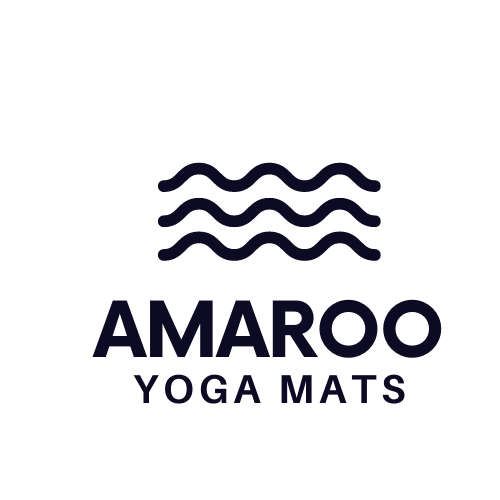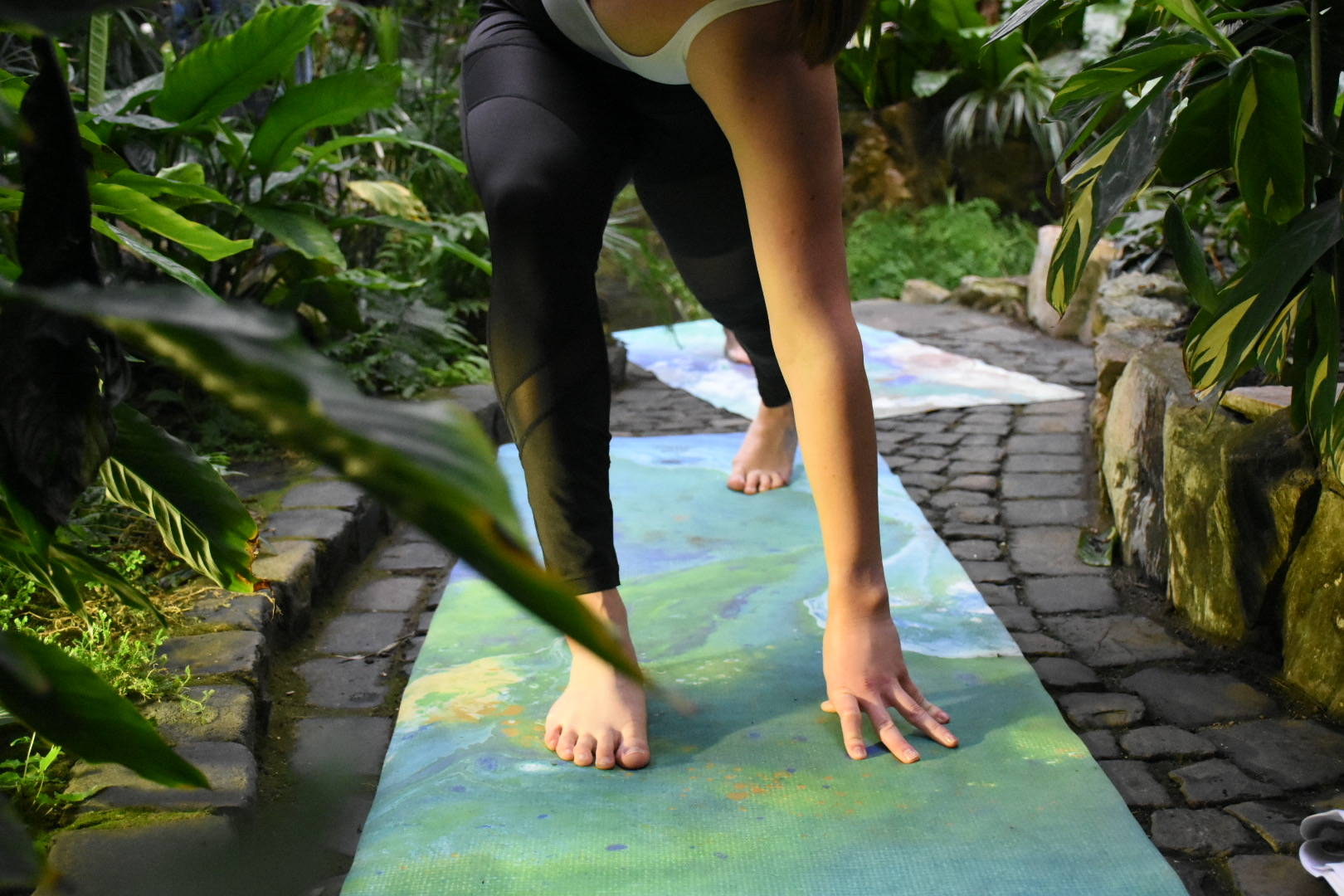 AMAROO mats is a yoga brand dedicated to eco mats, that are based on real paintings by the founder of English Yoga Meetup and self-taught artist Solveig. "AMAROO" is an Aboriginal term that means "beautiful place". It is in Australia, where the artist's love for outdoor yoga began. Inspired by beautiful places all around the world and the movements of yoga flows, all acrylic colors are flowing on the canva, using the fluid pouring technique.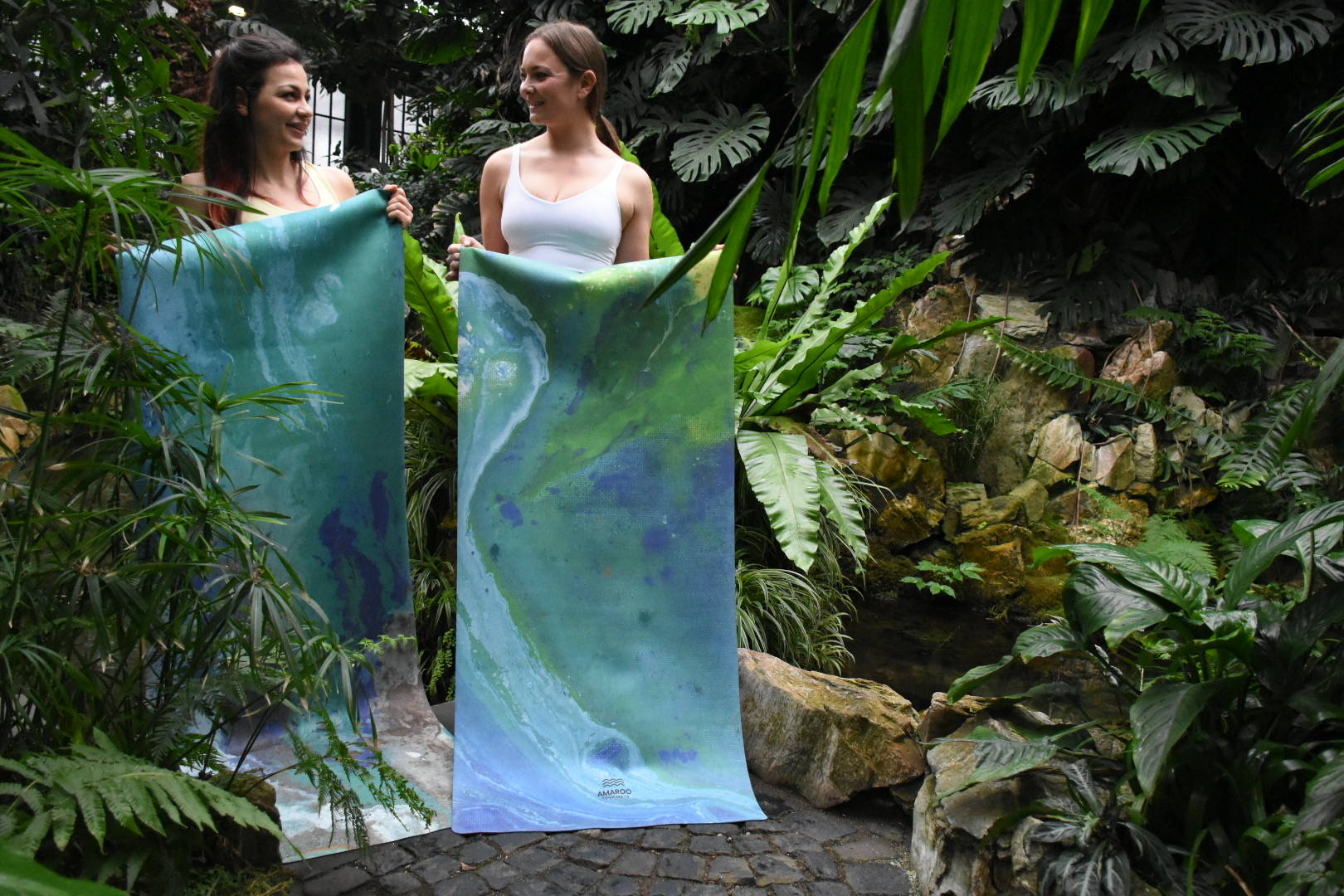 Our mats allow your mind to travel far and give yourself the feeling of coming home to yourself at the same time.With every mat sold we support the Malala Fund - an organization, that supports girls in underpriviliged regions to get access to secondary education.
With our mats we want to inspire you on and off the mat to become the powerful human being that you are by finding your "inner flow". While doing this, we want to improve the world by creating meaningful impact to empower women. One mat at a time.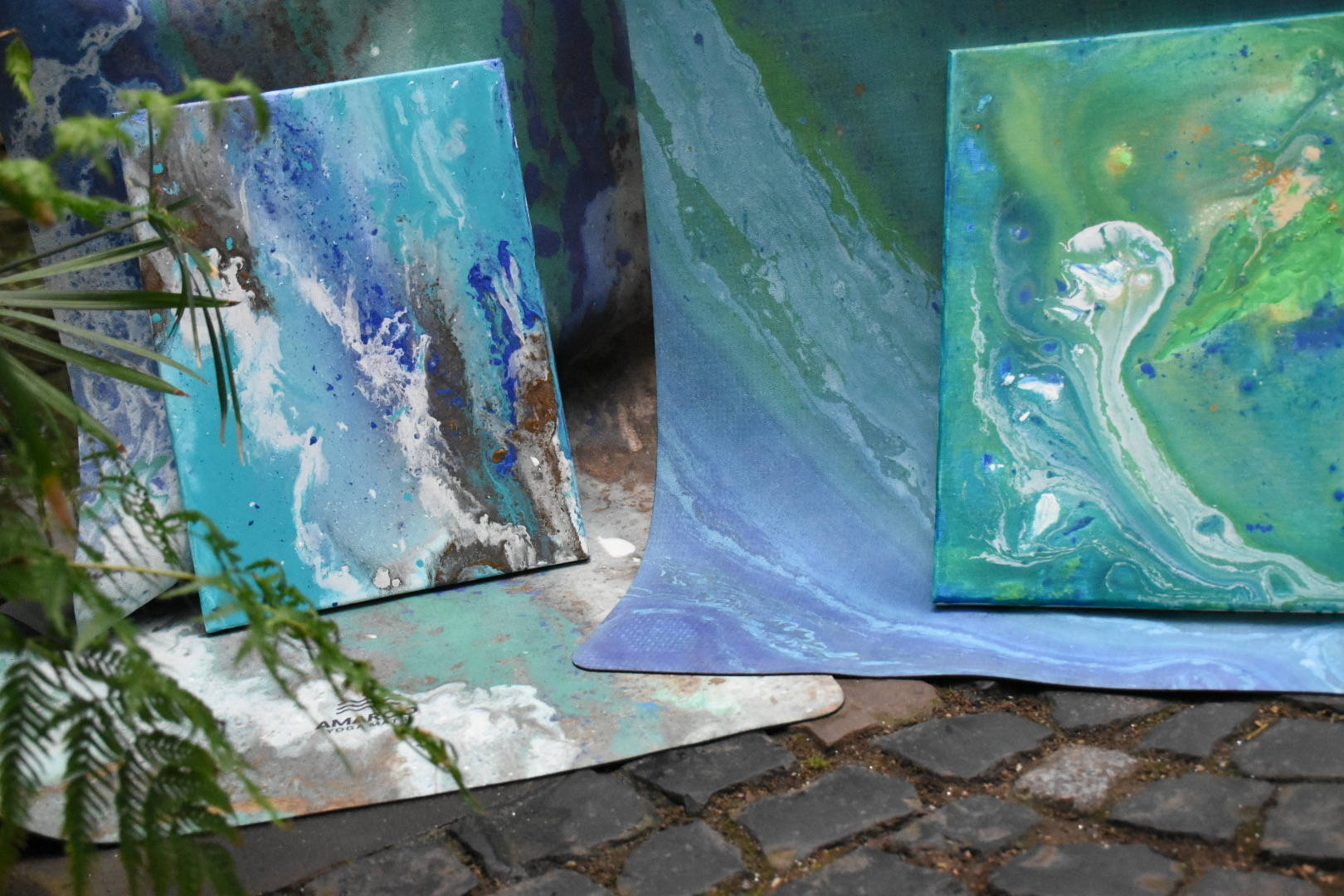 Every painting has been made by hand in Frankfurt. The colors are flowing along the canvas and flow along the long side of the yoga mat. The acrylic pouring technique inspires you to find your "flow state" during your practice. You can choose between vibrating and calming designs.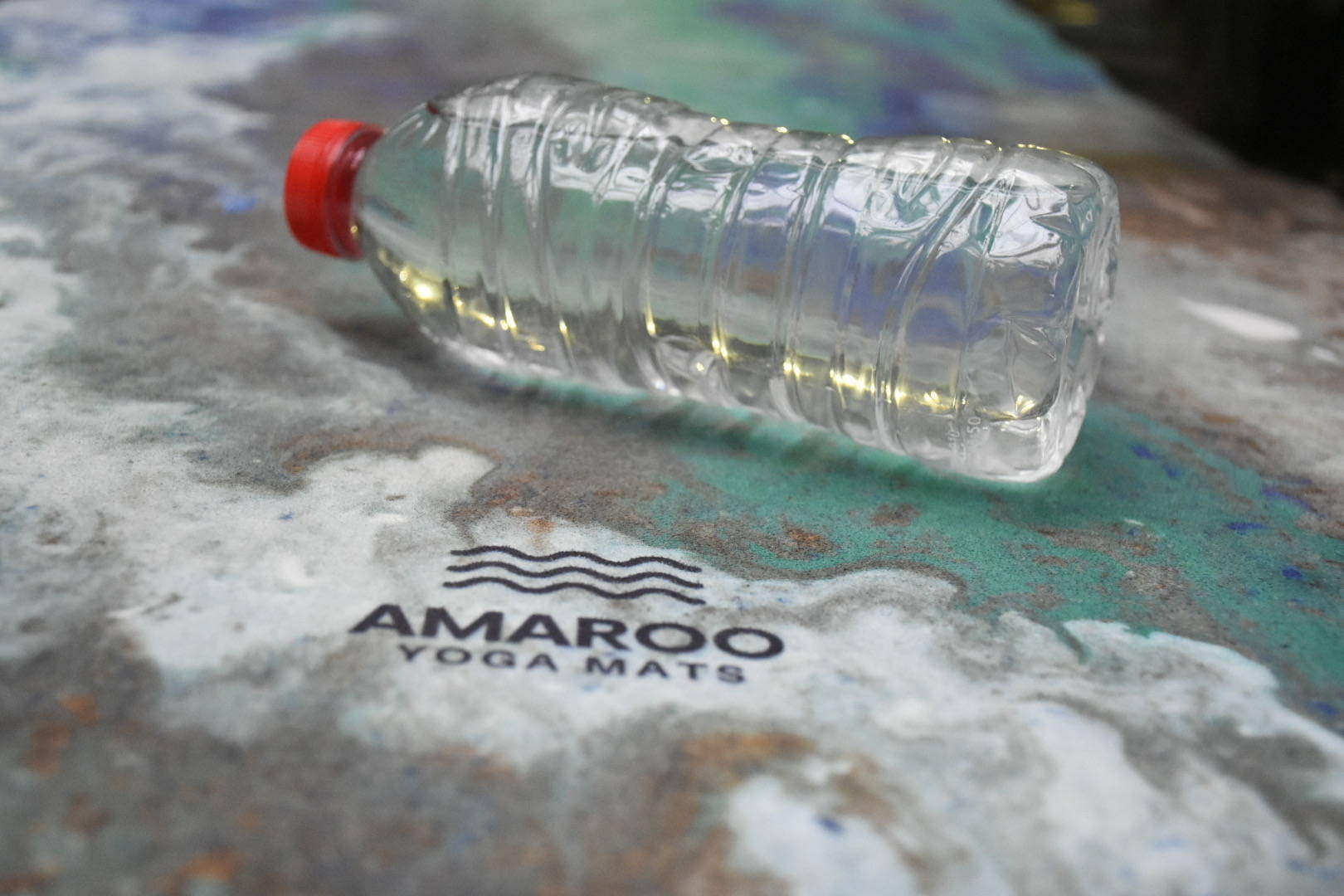 Every mat is produced with recycled PET plastic bottles, that is used as microfiber topping for the surface of the mat. The base is made from natural tree rubber, that is non-toxic, sustainable and biodegradable.We order our mats via railway from the manufacturer, to keep our CO2 footprint low. Besides, we avoid any additional plastic packaging material when we ship the mats.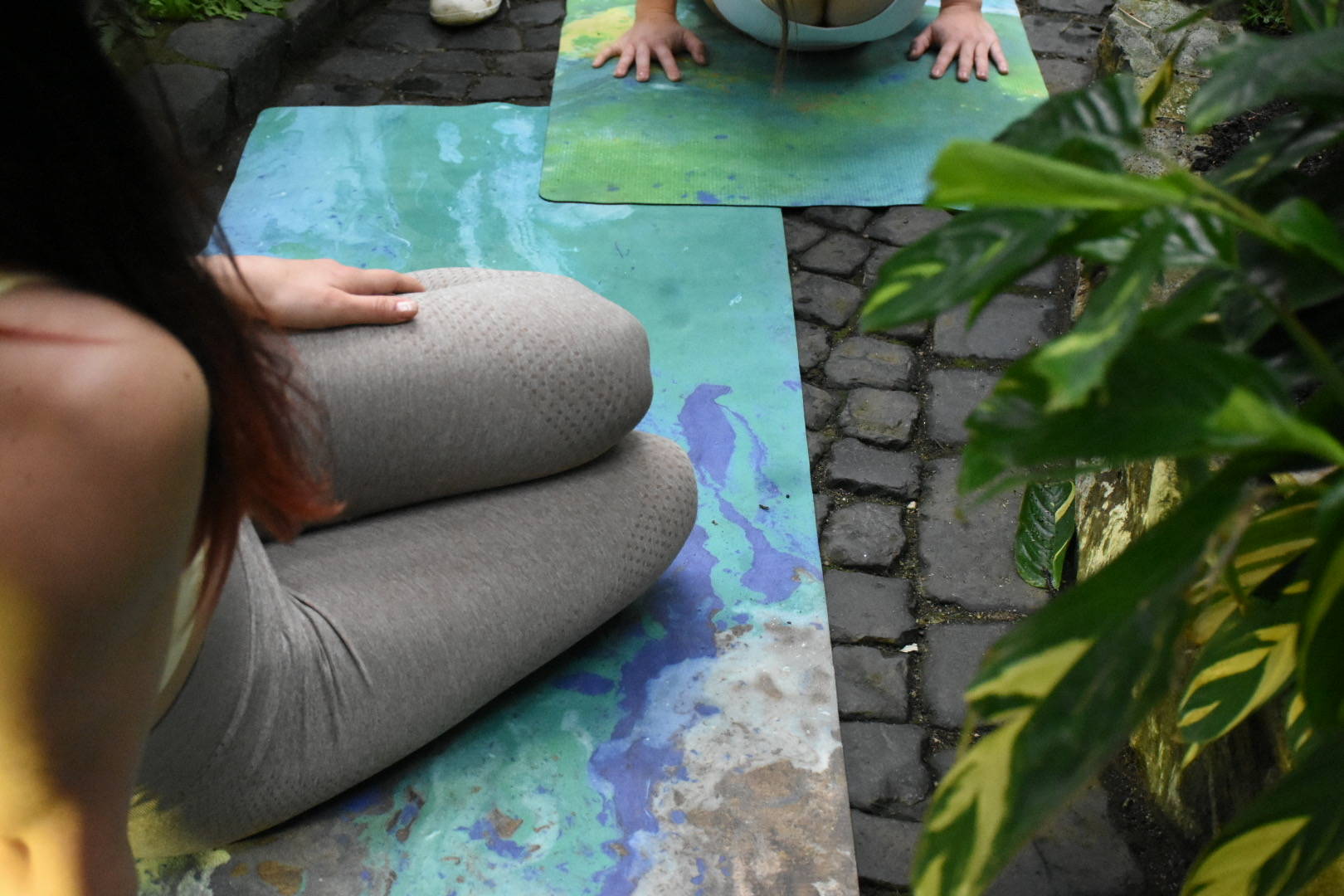 We want to create social impact in the world by supporting female empowerment and gender equality in terms of education. Therefore with every mat sold we donate to the Malala Fund to empower girls around the world to get access to school education.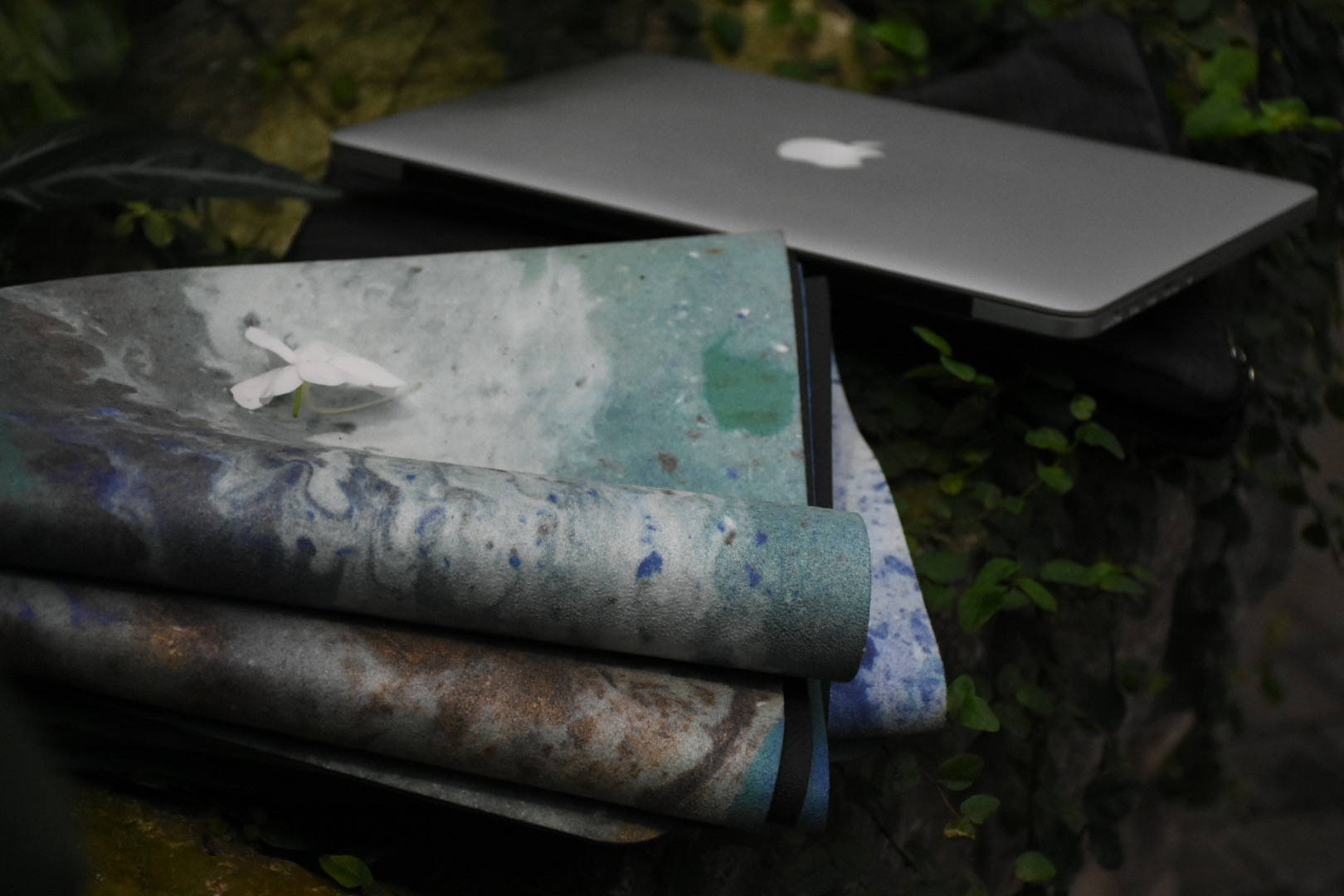 Heading from your job to the yoga class? Still meet a friend after yoga? Carrying around a big yoga mat on top of your laptop and other belongings, can be a challenge sometimes. To keep your hands free and keep it lightweight our mats can be folded to the size of a MacBook for easy transport.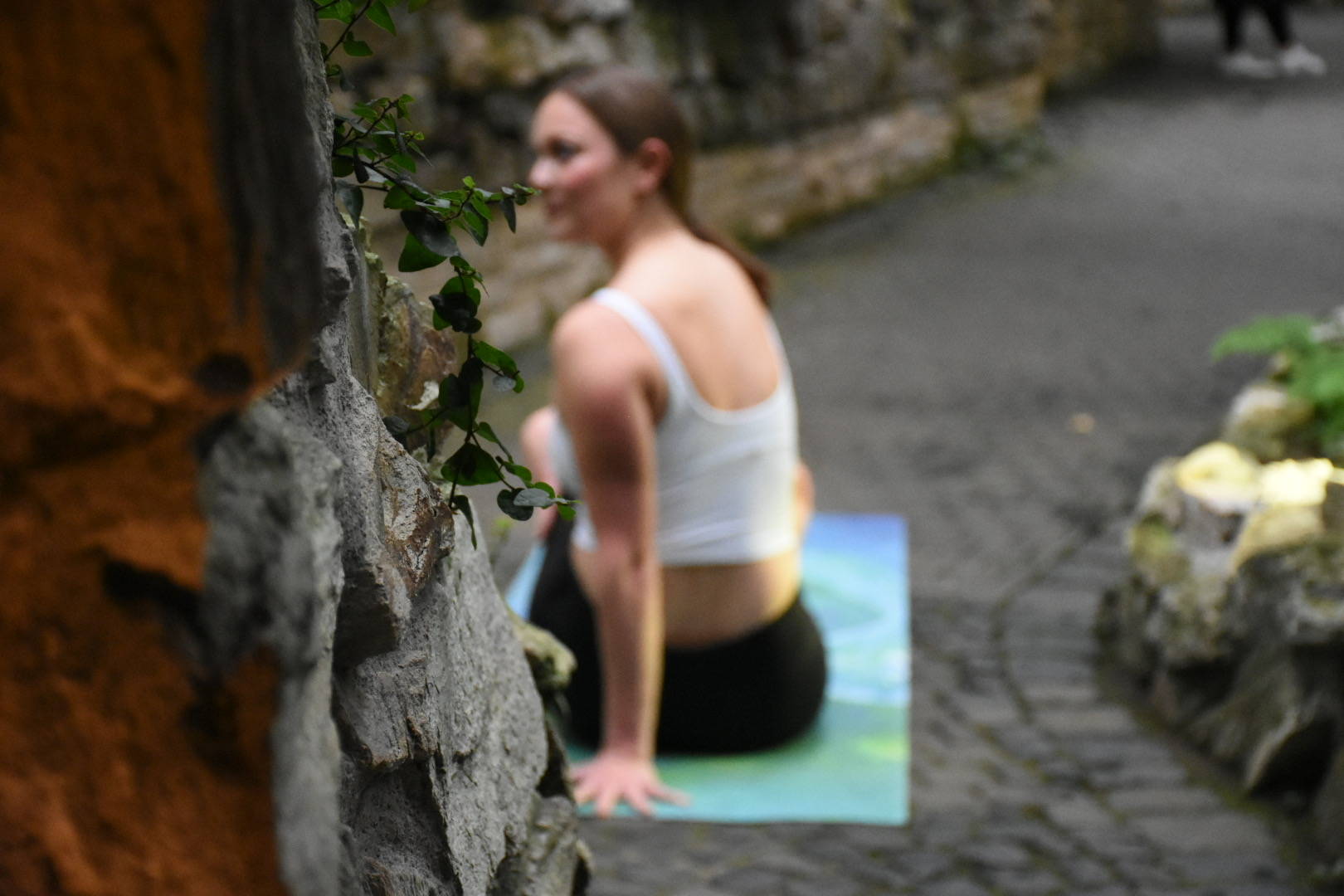 With every purchase you are supporting a small female entrepreneur run business from Frankfurt, that also organizes regular pop up yoga classes for the local community. The classes are held in English to bridge the gap between locals, expats and travellers. We take pride in collaborating with local partners, locations, models and photographers.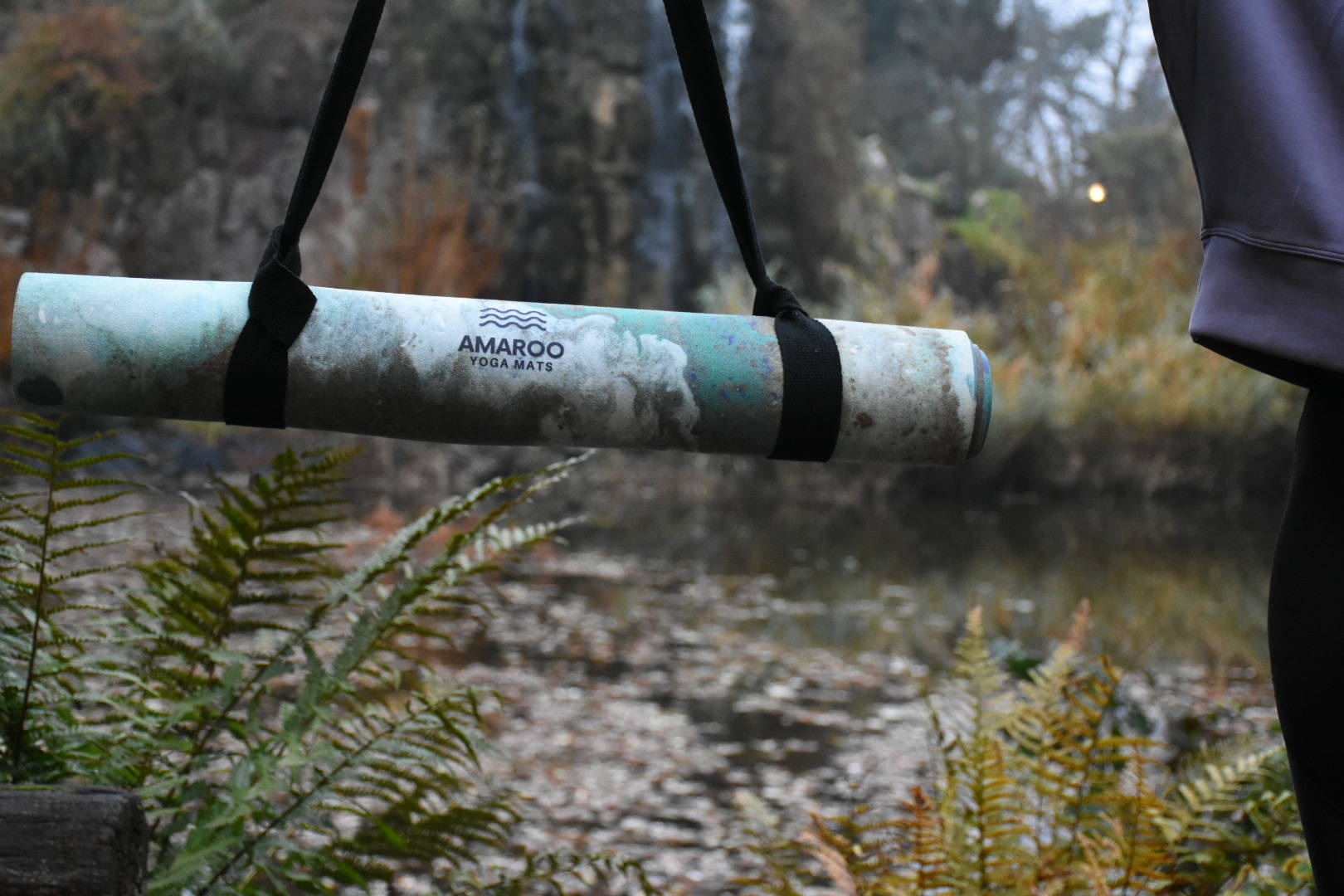 Our mats are here to inspire you: to inspire you to travel the world, to inspire you to connect with your body on a physical and mental level and to inspire you to chase your own passion projects in life. If you take your mat to a beautiful place, tag us with #AMAROOtribe - we can't wait to see where you create memories!