Hi, I am Solveig, the founder of English Yoga Meetup. In 2017 I did my 200 hrs teacher training in Australia. Besides, I have attended further trainings in fascia yoga to learn more about how to deal naturally with chronic tensions. I have also attended a 50hrs training at Inside Yoga Frankfurt to teach Inside Yoga Flow. I love the wonderful community we have created and still feel inspired and passionate every time I jump on the mat! See you on the mat :)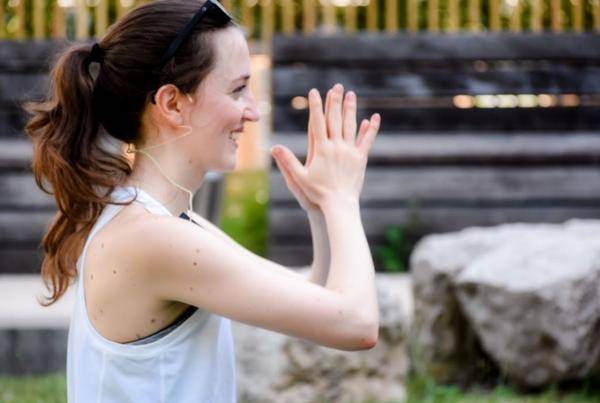 Guzel encourages students to adopt growth mindset both on and off the mat. She invites her students to explore the freedom of movement, conscious breath and awaken curiosity about your own physical body and the mind. Guzel's approach is directed not only on building a strong physical practice, but also on learning new things on how your body and mind works, overcoming fear and judgement and ultimately finding the true self. Guzel first started practicing yoga in 2011 to cope with a challenging work in a big bank which helped her to overcome anxiety and stress-induced health problems. Guzel has completed 200 hour RYT qualification with Power Yoga Company in December 2015 with Erin Prichard and never looked back. Yoga practice transformed the way she thinks and the way she sees the world around her.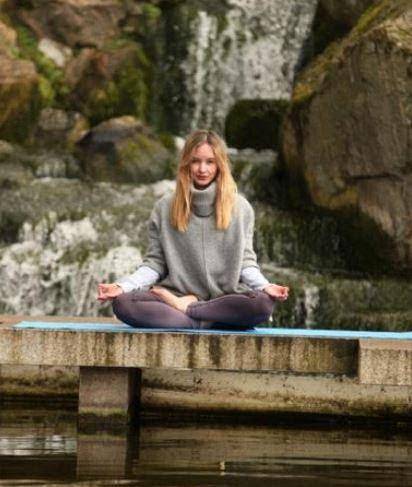 Hi, I'm Doreen and I'm a certified and passionate yoga teacher. I started practicing yoga in 2013 when I did my Yoga Teacher Training in Rishikesh, India. Yep, I hadn't been practicing before. I actually just wanted to go to India in 2013 - and I found yoga! I fell in love with it and it has been an integral part of my life ever since. The main focus in my practice is on synchronizing every movement with the breath to really feel into your body and to be present in the present. It is a mixture of traditional Hatha yoga combined with some Vinyasa elements to create a nice little flow and give you a well-rounded combination of work-out and work-in.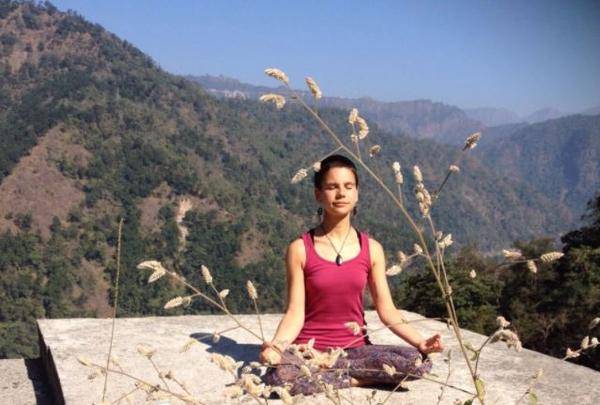 Hi, I am Stella. My yoga journey began in 2012: On the mat, I aspired to find a balance to my work for a nutrition journal. Practicing yoga helped me build up strength and flexibility, find clarity, inspiration and stillness within me. To be able to pass this on to others, I completed a 500-h yoga teacher training and a 50-h yin yoga training. I have loved giving classes ever since and also realized my dream to teach a retreat in south India. Currently, I am training to be a meditation instructor and enjoy teaching you guys from English Yoga Meetup Frankfurt :)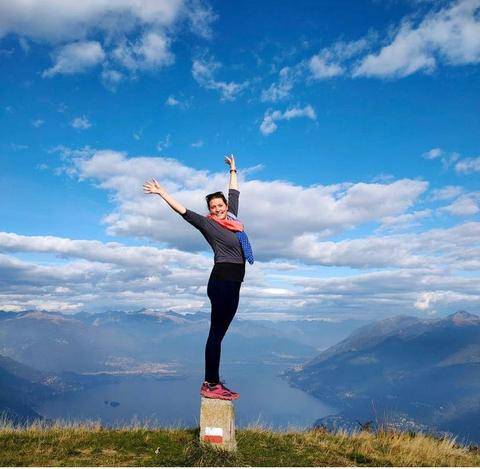 Hi, I'm Anniina! My yoga journey started about 6 years ago when I started yoga to balance my gym training and running. I quickly fell in love with the practice for how it helped quiet my chaotic mind, stay in the present and help me come back to my true self. From then on I knew I wanted to do a yoga teacher training to deepen my own practice but what I didn't know is how much I would love teaching & sharing everything that yoga can bring into your life.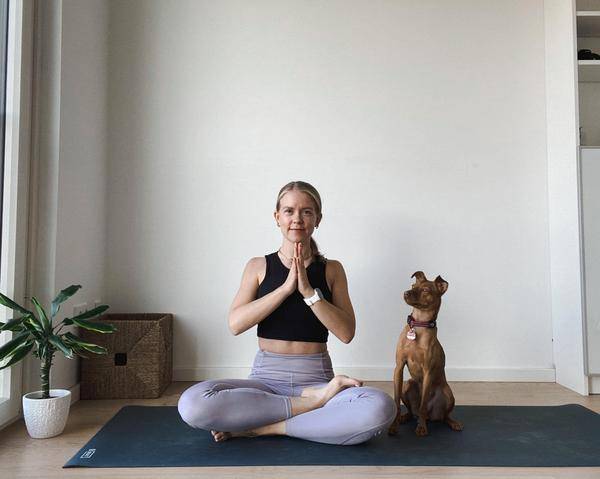 Yoga has always been a part of my life since my mum is also a yoga teacher and I grew up being surrounded by all kind of spiritual stuff. But it was only during the last years that I integrated my own yoga practice to balance my corporate job and where I discovered that I also like to teach and share my passion for yoga with others.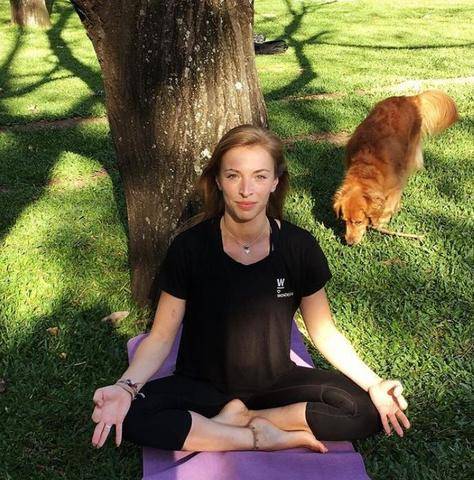 Hi, I am Olena. I was first introduced to the world of yoga in 2009 and I completed my 200 hours teacher training in 2019 at Spanda Yoga School in Portugal. I am teaching off- and online yoga classes in Munich alongside working as a medical doctor and researcher. I love snowboarding, travel, ocean and coffee.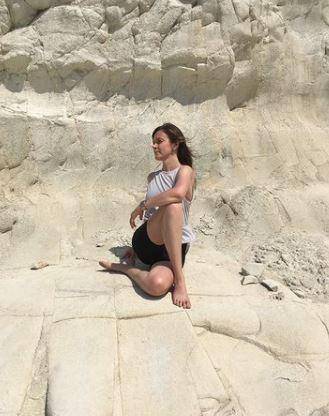 Hi, I am Natusumi. I am originally from Japan, but currently live in Berlin. I did my yoga teacher training in India and teach in several studios now across Berlin. I integrate some Japanese style in all of my yoga classes. I love to meet new people and I am looking forward to meeting you on the mat.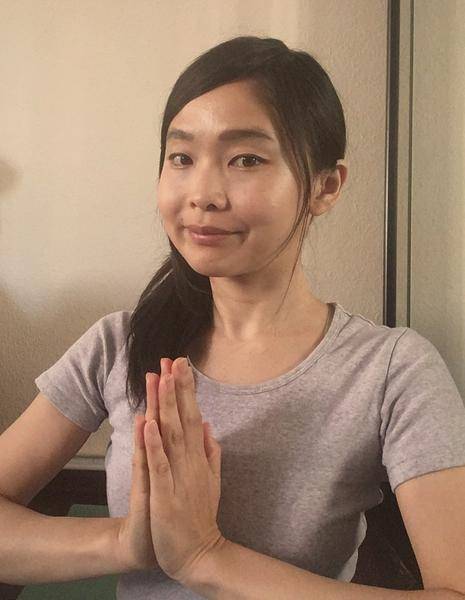 Spread the joy for holistic lifestyle and share your product or service with our amazing yoga community.
We are always looking for creative offers, that make life more happy and healthy, e.g. Ayurveda, Ikigai, Feng Shui, TCM, life coaching, cooking, plant-based lifestyle, fitness, pilates, yoga philosophy, ashtanga yoga, yin yoga...
So if you want to bring the English yoga pop-up vibes to your city or simply plan an online-workshop, feel free to reach out to us via email [hiatenglishyogameetupdotcom] or via Instagram @englishyogameetup.
We are looking forward to getting to know you!